US Men Unable To Solve Semifinal Riddle, Fall To Poland

U.S. Men Unable To Solve Semifinal Riddle, Fall To Poland View Full 2018 POL vs USA | World Championships: Semi-Finals Coverage
Join PRO Now to Get Unlimited Access to FloVolleyball!
Join Now
Already a PRO Member? Log In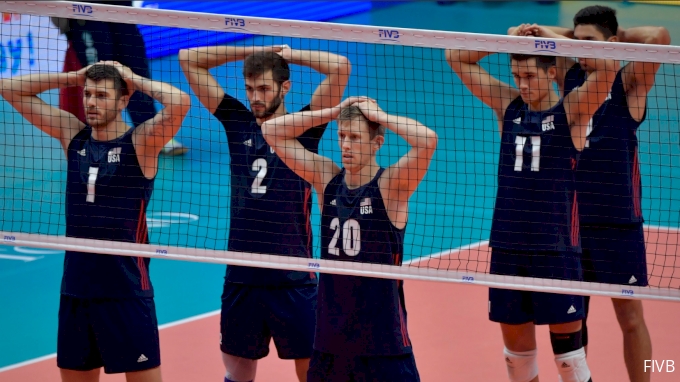 Suffice it to say, the U.S. men struggle in semifinals.
Just two months ago, Team USA lost to France in the semis of the inaugural Volleyball Nations League. In the 2017 season, the Americans fell to Brazil in the World League semifinals. Of course, no one can forget the 2016 Olympics where the USA lost a heartbreaking five-set semifinal to Italy. In 2015, it was Serbia winning in five sets to send the USA to the bronze-medal match.
And today, in the semifinals of the 2018 FIVB World Championship, defending gold m edalist Poland took down the USA 25-22, 20-25, 23-25, 25-20, 15-11.
The last time the U.S. men advanced with a win a semifinal match in a major international tournament was at the 2014 World League competition, where they swept Iran in the semis and beat Brazil in the final to walk away with gold.
The first set of Saturday's second semifinal saw Poland go up by as many as nine points as the Europeans served and blocked well and the Americans made error after error. The U.S. men managed to close the gap somewhat toward the end of the set, which helped them take hold of some momentum and win the second set and then the third.
Undeterred, Poland recovered to win the fourth and exploded out of the gates in the fifth, going up 6-1 and preventing the Americans from ever getting closer than two points away.
On the match, the USA boasted 65 kills to Poland's 59, but the Poles out-blocked the Americans 13 to 10 and the USA made 29 errors, while Poland only made 2 0.
In the first semifinal of the night, Brazil left no doubt in its 25-22, 25-21, 25-22 defeat of Serbia. Showcasing a deep talent pool by switching back and forth between liberos Thales Hoss and Maique Reis Nascimento and between setters Bruno Mossa Rezende and William Arjona, Brazil out-blocked Serbia nine to five and out-attacked the Europeans 44 to 38.
The balanced Brazil offense saw top-producer Douglas Souza tally 11 points, but all five Brazilian attackers had at least eight points by the end of the night.
"We give credit to Brazil: they were the best in all skills and punished us for every little mistake we made," Serbia head coach Nikola Grbic said. "But I cannot blame my team either: I believe they did good -- even if they could have done a little better."
With the win, Brazil advances to its fifth-consecutive World Championship gold-medal match. The final is as a rematch of the 2014 World Championship final in which Poland defeated Brazi l in four sets. Brazil won the title in 2002, 2006, and 2010.
The U.S. will face Serbia in the bronze-medal match. The USA and Serbia have played each other twice already this year, with the Americans winning both meetings. Over the last four years, the USA leads the head-to-head series 7-3.
2018 FIVB Men's World Championship Medal Round
Bronze: Serbia vs. USA | Sunday, September 30, 10 AM CT
Gold: Brazil vs. Poland | Sunday, September 30, 2:15 PM CT
Inside Megan Courtney's Journey Back To The Top View Full 2018 FIVB Women's World Championship Coverage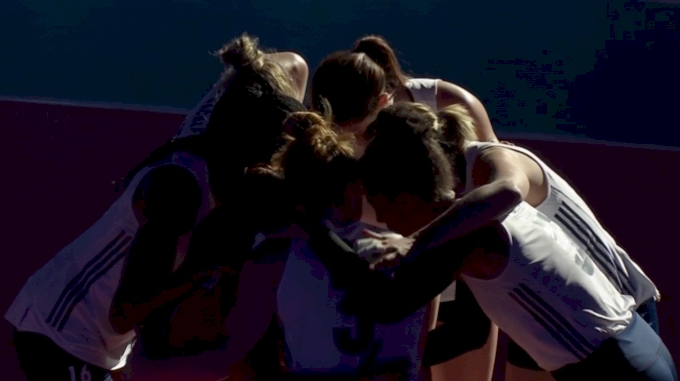 Megan Courtney tore her ACL more than a year ago, and she's not yet back to 100 percent. Contrary to how it might sound, that's actually a good thing.
Read MoreU.S. Women's National Team Launches World Title Defense View Full 2018 FIVB Women's World Championship Coverage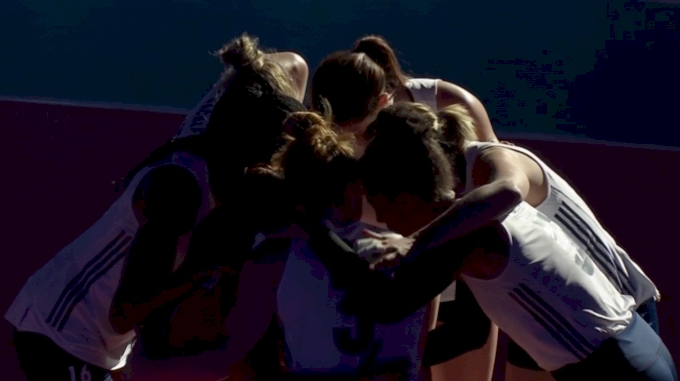 Four years ago, the USA won the FIVB Women's World Championship, marking the first time the U.S. women won a gold medal at any of the three major international volleyball events (World Champs, World Cup, and the Olympics).
Read MoreFinal Six Preview: Unblemished USA Goes For Gold View Full 2018 FIVB Men's World Championship Coverage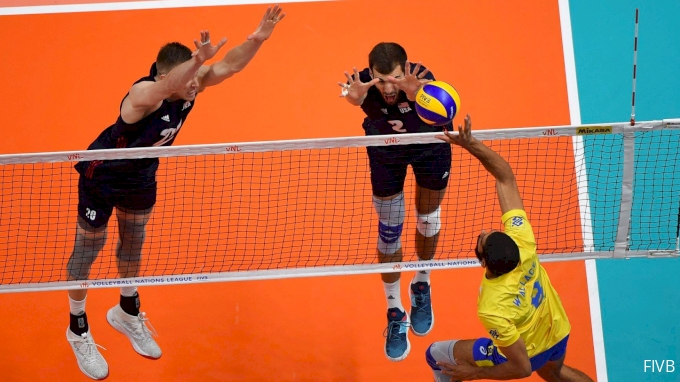 Fans of the U.S. men's national team couldn't ask for a better performance so far in the 2018 FIVB Men's World Championship.
Read MoreCoach's Take: Kelly Sheffield Previews Badgers' Upcoming Week View Full 2018 Wisconsin vs Purdue | Volleyball (W) Coverage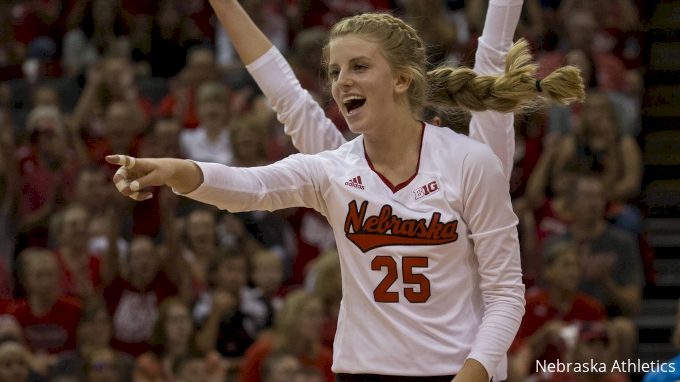 Wisconsin head coach Kelly Sheffield is preparing for one of the toughest weeks of Big Ten play. On Wednesday, the Badgers face No. 6 Minnesota and then take on No. 16 Purdue on Saturday.
Read MoreBig Ten Notebook: Week of Sept. 24 View Full 2018 FloVolleyball Big Ten Calendar Coverage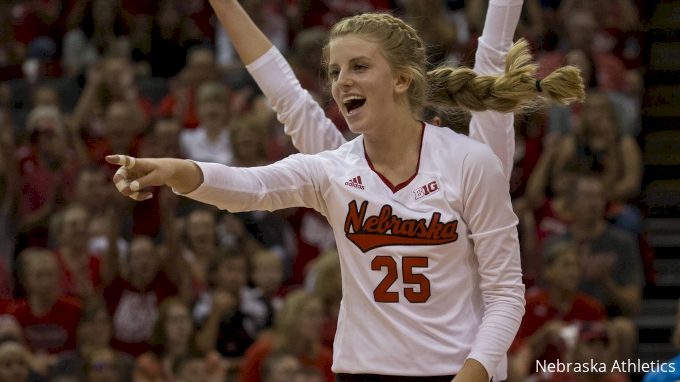 Week one in the Big Ten did not disappoint.
Read MoreStill Undefeated, U.S. Men Advance To Final Round View Full 2018 FIVB Men's World Championship Coverage
The U.S. men played so flawlessly in the second round of pool play at the FIVB Men's World Championship that they earned a spot in the Final Six with a match left to play. Then, utilizing a second-string lineup, Team USA swept Iran, maintaining an unblemished record.
Read MoreU.S. Women's National Team Ros ter Set For World Championship View Full 2018 FIVB Women's World Championship Coverage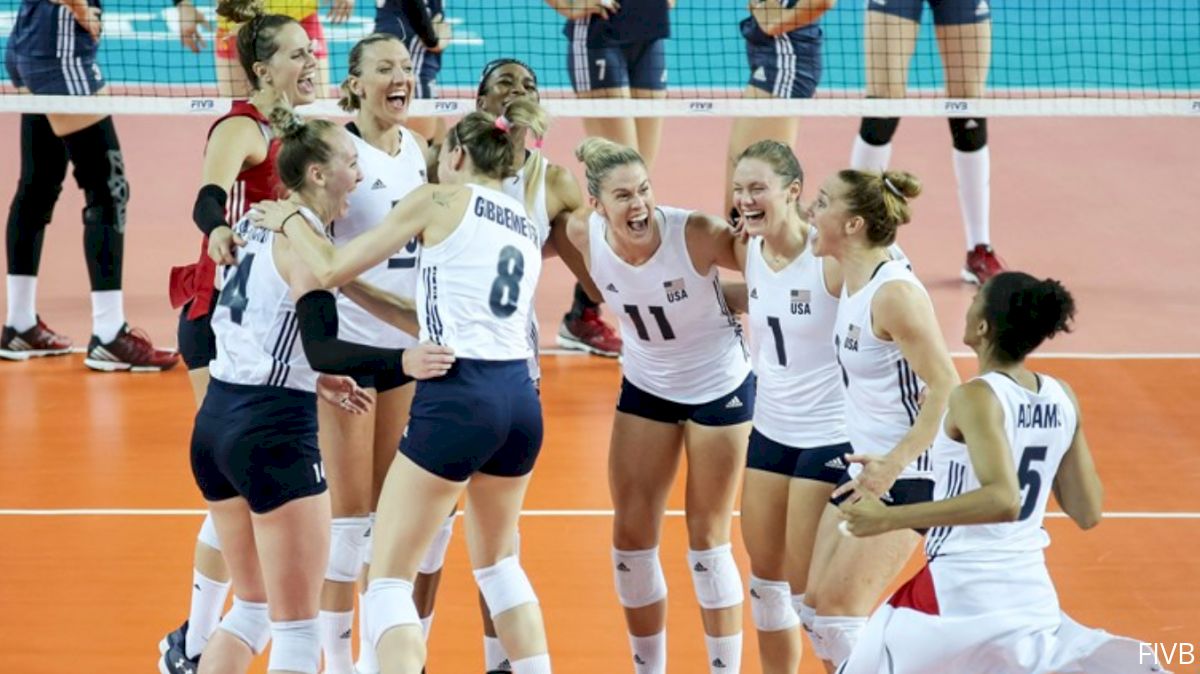 The U.S. Women's National Team has announced its 14-player roster for the upcoming FIVB World Championship to be held Sept. 29-Oct. 20 in Japan.
Read MoreMater Dei, Walton Among National Powers Headed For Tournament of Champions View Full 2018 Tournament of Champions Coverage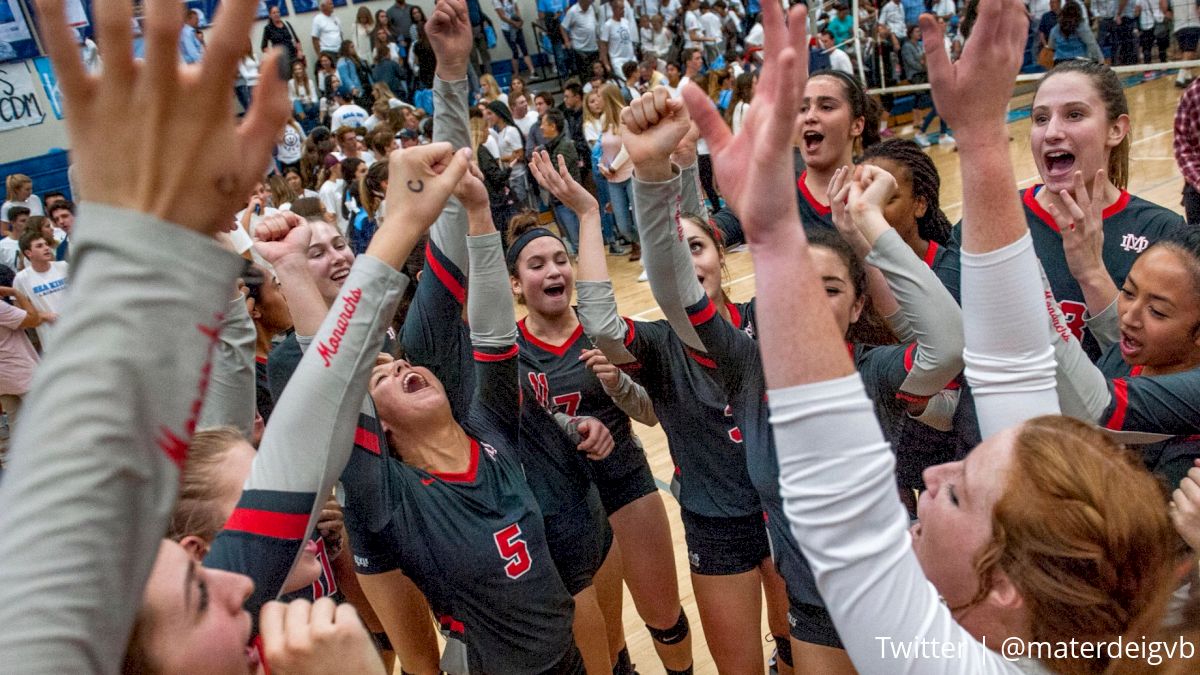 Last week, many of the top high school teams in the country gathered in Las Vegas to compete in the Durango Fall Classic. Just six days later, some of those same teams will be joined by other elite high school volleyball programs in Phoenix, Ariz., for the Nike Tournament of Champions.
Read MoreCoach's Take: Cathy George Previews Michigan State-Iowa View Full 2018 Michigan State vs Iowa | Volleyball (W) Coverage < img alt="FloVolleyball Is The Home Of Big Ten Volleyball" src="https://d2hj1hh0fn56bc.cloudfront.net/5ba159628a534.png?width=680"/>
Michigan State head coach Cathy George knows what to expect across the net when she and her team face Iowa in the Big Ten opener on Friday: Dominant play from pin hitters Taylor Louis, Cali Hoye, and Reghan Coyle, and skillful, smart setting from sophomore setter Brie Orr.
Read MoreSource:
Google News Poland
|
Netizen 24 Poland